In Sydney in August 2013, Ford revealed the Ford Everest Concept which is its vision for a mid size, seven seat versatile SUV.  The Ford Everest, with an anticipated 2015 Australian showroom release, will be built in Thailand and has been designed for ASEAN and global markets.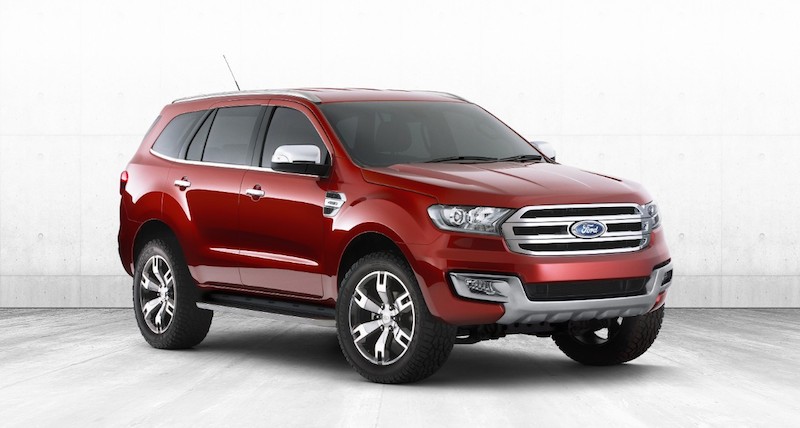 The Ford Everest is leveraging off the success of the Ford Ranger and demand for a multi functional vehicle which is comfortable both on and off road.
From its clearly Ford front end to the flared wheel arches, sweeping lines and  sturdy side steps the Ford Everest  incapsulates rugged looks with overall refinement.  The finer details in door handles, mirrors and stone guards have been well thought out and provide an element of understated bling while the slightly tinted windows create an air of mystique.  From the rear the Ford Everest is well proportioned with once again contrasting colour treatments, a central roof top aerial and tail light assembly which tapers into the well positioned Everest name plate.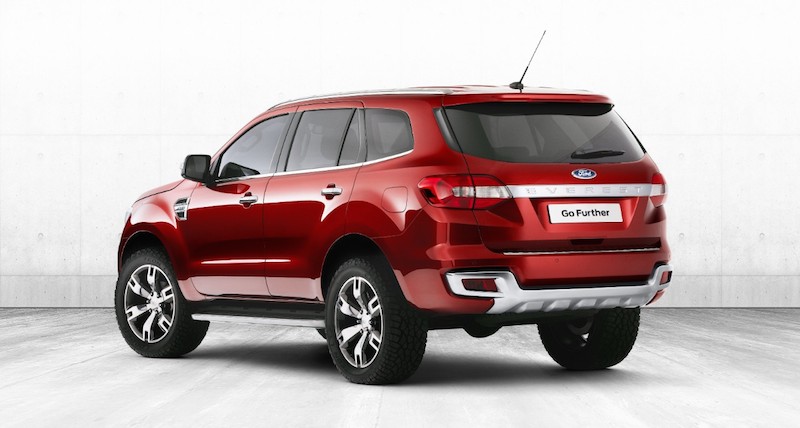 The Ford Everest has high ground clearance highlighting its potential off road capabilities and its design origins having been created by Ford's regional design and product development team in Australia.
As Matt Bradley, the President of Ford ASEAN observes "The Ford Everest Concept represents our vision of a global Ford vehicle with regional heritage that will allow customers to take on the world."
For us at CarHQ.com.au the Ford Everest Concept will fit nicely in the current market occupied by the Ford Territory and is further evidence of the truly globalisation nature of the automotive industry.
For further information:
Category: Concept Cars