News Release – Maserati has announced the details of the Australia Ghibli range ahead of the the mid year launch. The Maserati Ghibli is poised to take the Italian marque into an entirely new price sector in the Australian Market.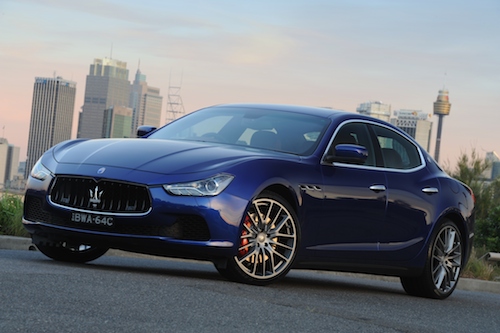 According to Glen Sealey the General Manager of Maserati Australia and New Zealand:
"The Ghibli is smaller, shorter, lighter, more dynamic, less expensive and more economical than the flagship Quattroporte and, by providing Maserati with two four door saloons in its range for the first time, it takes Maserati into a new market sector with significantly more sales potential. Clients in this sector will, for the first time, have access to Maserati exclusivity, style and performance – in short everything that has made Maserati an automotive legend."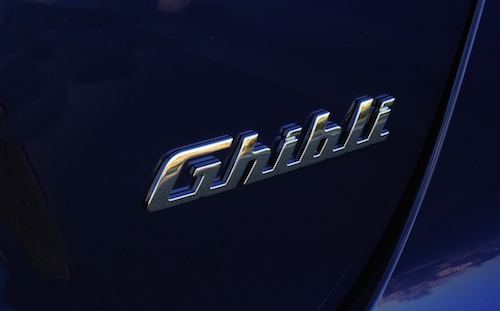 Over the past few years world wide sales of Maserati have increased from 6,300 in 2012 to 13,000 in 2013 and year to date the company has taken orders of some 3,500 vehicles per month with the company aiming for sales of 50,000 by 2015. Much of this growth is based around new models such as the Maserati Ghibli and the new Maserati Quattroporte.
The Maserati Ghibli is not a much smaller Quattroporte but is clearly a new model in its own right being marketed as more focused, sportier and youthful philosophy than the Quattroporte and one which is based on Maserati's racing heritage.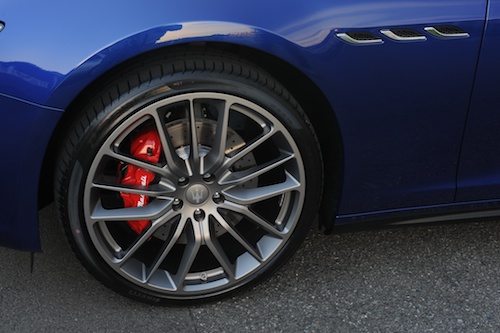 "Given that the new Ghibli maintains all the style, performance and luxury, albeit with a new, more aggressive approach, the clearest indication that the Ghibli takes Maserati into an entirely new area of the market is the pricing," explains Mr Sealey. "The new Maserati Ghibli, with an entry price point of $138,900, excluding statutory charges, dealer and delivery costs, is more than $100,000 below the previous Maserati entry point and, indeed, there is no overlap in pricing between Ghibli and Quattroporte, with range-topping Ghibli S priced at $169,900 excluding statutory charges, dealer and delivery costs. "
"In short, the Ghibli is everything expected of a Maserati – and more – yet at a price that opens Maserati ownership to an entirely new group of clients," says Mr Sealey.
The design reflects the coupe like philosophy synonymous with Maserati while being a 4 door saloon. Its grille and headlight surrounds permeates a feline appearance and the slightly flared front and rear guards coupled with 20 inch alloys heralds back to the muscle cars of the 1960s.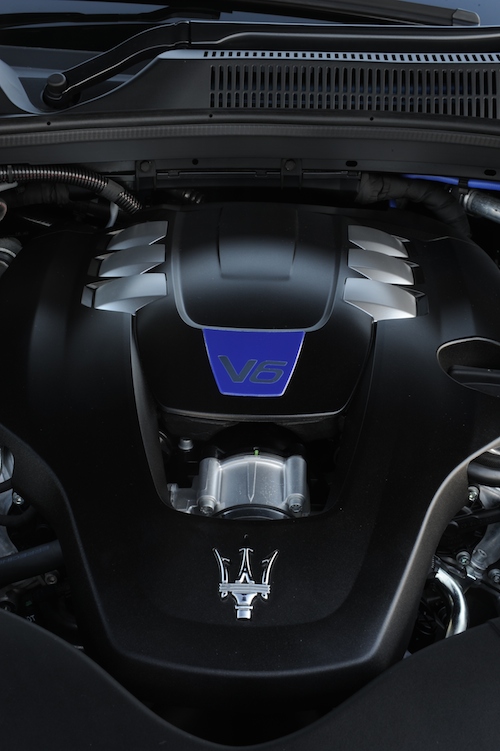 The two V6 engines in the Ghibli are designed by Maserati but manufactured by Ferrari and the most powerful of which will be fitted to the rear wheel drive Ghibli S and produces 301 kw (410 bhp) of power at 5500 rpm with a 0 to 100 km/h of 5 seconds and a top speed of 285 km/h. The other engine produces a 243 kw (330 bhp) of power and a 0 to 100 km/h of 5.6 seconds.
The Ghibli will also offer a diesel engine and will be the first Maserati in nearly 100 years to use a diesel power unit. A turbo 3 litre engine it will produce 202 kw, with a top speed of 250 km/h and reach 100 km/h in just over 6 seconds all with an impressive fuel consumption of 5.9 litres/100 km.
"With the choice of twin turbo petrol and turbo diesel engines, the Ghibli offers two driving experiences, different yet equally exhilarating and, therefore, what is expected of a Maserati," explains Glen Sealey. "The petrol engines provide the traditional sports car performance of an advanced petrol engine across a wide rev-range, while the turbo diesel provides the effortless, unstoppable thrust of acceleration delivered by a wall of torque at low engine speeds. It is this driving experience that will lead a portion of customers to select the turbo diesel variant, with the added benefit of the range it offers between fill-ups – up to 1100 km on open roads."
Each of the models in the Ghibli range utilise an eight speed automatic transmission with five dedicated shift modes: Auto Normal, Auto Sport, Manual Normal, Manual Sport and the comfort/extreme weather I.C.E mode.
The Ghibli's handling is enhanced due to the perfectly balanced weight distribution.
Compared to the Quattroporte, the Ghibli is 50 kg lighter, 173mm shorter in the wheel base and 291 mm shorter overall.
Interior wise the Ghibli has its own dashboard design, and with an interior which is built around a driver interface which is intuitive and simple to use.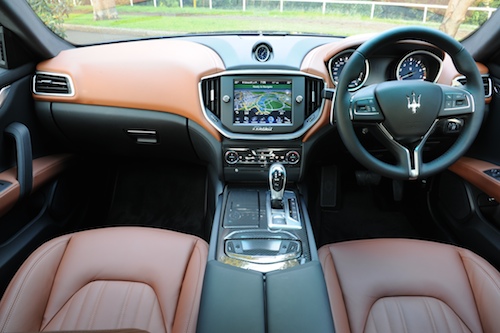 Also available in the Ghibli is WLAN technology which effectively turns it into a rolling Wi-Fi hotspot by placing a SIM card into the car's WLAN router and which enables up to three devices to be contacted simultaneously. Other features include keyless entry, an unto 15 speaker Bowers and Wilkins audio system together with a 8.4″ Maserati Touch Control screen.
The Maserati Ghibli is sure to turn heads when it finally arrives in Australia later this year.
Category: News