Jaguar C-X17 Wins Design Award For Best Concept Car Interior: At the recent Automotive Interior Expo 2014 the Jaguar C-X17 won the design award for best concept car interior. Launched at the Frankfurt Motor Show, the Jaguar C-X17 demonstrated the capabilities of Jaguar's new advanced aluminium monocoque architecture which is the foundation of the soon to be released XE sports saloon.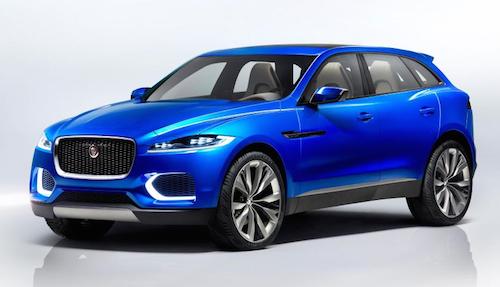 In response to the award Jaguar Design Director Ian Callum reflected:
"I am delighted that the Jaguar C-X17 has won the award for Concept Vehicle Design at the 2014 Automotive Interiors Expo Awards. We worked hard to ensure that Jaguar C-X17 had a cabin that was both innovative and hi-tech and yet also luxurious, stylish and timeless ; in fact, it's what we set out to achieve with the interior of every car that Jaguar makes, from the forthcoming XE sports saloon to the XF, XJ and F-TYPE."
So what differentiated the Jaguar C-X17 from the fierce competition? Well according to Dean Slavnich, the Co-chairman of the awards and Editor of Engine Technology International the reason was simple:
"The Jaguar C-X17 takes interactivity to a new level. The judges recognised how its concept interior is able
to blend high-end interactive technology with premium traditionally crafted materials. The unique Interactive Surface Console brings interior automotive design right into the modern age, running the length of the car's centre tunnel, and made up of a series of interconnecting touch-screens, the Surface Console connects rear passengers with the driver and front seat passengers via a secure in-car Wi-Fi network, so occupants can upload pictures, video and sound files from their mobile devices and share them with their fellow passengers as well as on all social media channels.
"Enabling sharing, both in terms of technology and information, between the occupants of the Jaguar C-X17, the Interactive Surface Console puts as much focus on the rear compartment as on the front and immerses all four passengers in a unified multi sensory experience."
For us at CarHq we agree.
Category: Concept Cars